POMPEII ARCHAEOLOGICAL PARK
Pompeii is a surprise for all visitors who arrive at the excavations and find one of the best preserved cities of antiquity.
D'Uva played the role of project manager for: the organization and management of the audio guide service for visiting the excavations; the development of an app as part of the project for the use of the Archaeological Excavations of Pompeii for the improvement of visiting methods and for the strengthening of the cultural offer for the archaeological site of Pompeii and the development of communication and the website for booking services.
Pompeii Archaeological Park
Audio guide, app, website, booking and ticketing, personal management service and audio guide rental, audio and video production (binaural and 360°)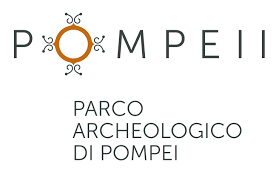 OUR EXPERIENCE ON THE POMPEII ARCHAEOLOGICAL PARK
A experience to explore the lost city of Pompeii with a reserved entry ticket and the official audio guide of the Archeological Park. The best solution to explore the site at your own pace and skip the stress of booking tickets to this popular attraction.
€ 28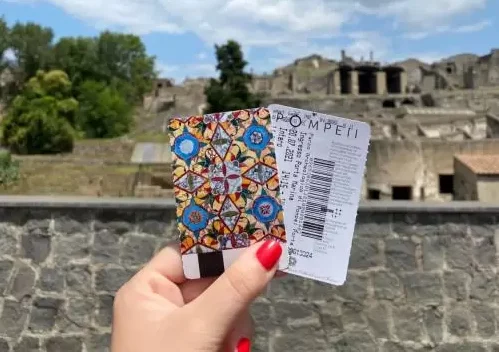 Pompeii skip the line ticket
The best solution ever if you want to visit Pompeii, but you want to avoid all the queue at the entrance. With this skip-the-line ticket, the visitors will be able to directly access to the park, avoiding all the long daily lines. Thanks to this, visitors will be free to visit the archaeological park far and wide, accompanied by our audio guide, equipped with an interactive map
Together with the entrance ticket, th visitors will also receive the official audio guide of the Park: a touchscreen device with which it is possibile visit all the most salient points of the archaeological site, accompanied by a narrator.
Available languages: Italian, Spanish, Chinese, English, French, German, Japanese, Portuguese, Russian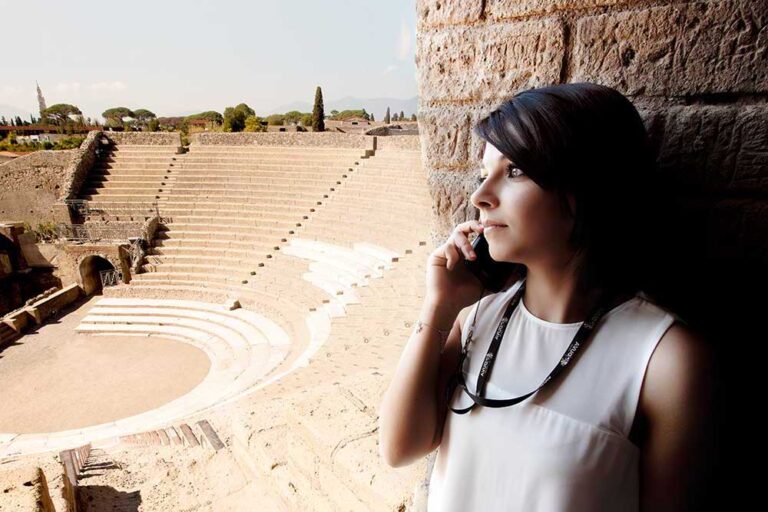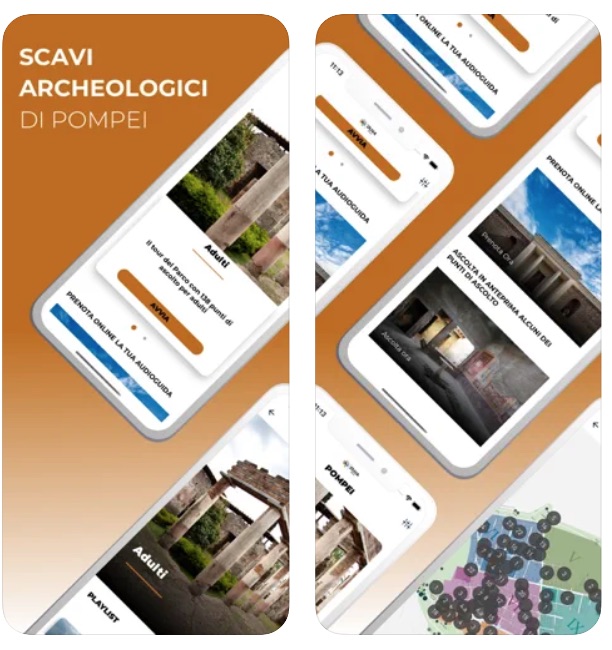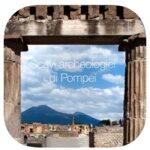 Official app to visit the archaeological excavations of Pompeii. Download the app and you will get useful information for your visit (timetables, site rules, services, contacts, etc.), an audio tour for adults and one for children and the official map for visiting the excavations with the list of houses that can be visited. POMPEII ARCHAEOLOGICAL PARK
360° VIDEO OF SOME AREAS OF THE ARCHAEOLOGICAL PARK
LET'S EXPLORE HOW D'UVA CAN WORK WITH YOU!