The Treasure of San Gennaro is certainly one of the main attractions in Naples, an artistic boast of unique richness. In fact, the treasure of the same name is one of the most important and precious religious treasures in the world; it is kept in the city's cathedral, thus in the very centre. D'Uva takes care of the museum management of this unique place, offering: management of guided tours, ticketing and audio guide rental activities with staff management, design and production of audio guides, creation and publication of the website with online ticketing system, social management and advertising campaigns, offline and online events. 
Deputazione della Real Cappella del Tesoro di San Gennaro
Booking and ticketing, tour with audio guide, audio and video production, soundtrack production, website, virtual tour, digital strategy, Events & PR, personal management and ticketing.

OUR EXPERIENCES ON THE TREASURE OF SAN GENNARO
The narration and valorization project of the Treasury and the Chapel of San Gennaro is part of the management of the museum activities managed by D'Uva, who has developed a new way of understanding the visit through new forms of narration and music.
For approximately 500 years, the Deputation has looked after the Chapel of the Treasure of San Gennaro, the relics of the Saint and the collection of objects and works of art, without forgetting the jewels of inestimable value kept in the spaces dedicated to the Treasure of San Gennaro, now renovated by D'Uva both internally and in the many visit services dedicated to visitors of all ages.
The entry ticket allows to visit the Treasury of San Gennaro: a priceless collection of objects in gold, silver and precious stones that tells of the relationship between Naples and its patron saint. The ticket includes an audio guide to the Chapel of San Gennaro, the Treasury and the sacristies, available in 11 languages
€ 12
A special visit of 1 hour to discover the Royal Chapel and the Museum of the Treasure of San Gennaro. During the visit it will be possible to visit, accompanied by a guide, the Cappella del Tesoro, a real jewel of Baroque art and architecture inside the Cathedral of Naples and the Museum of the Treasure, adjacent to the Basilica.
€ 20
ORIGINAL MUSIC AND EXCEPTIONAL INTERPRETERS
'A Treasure of AUDIO GUIDA'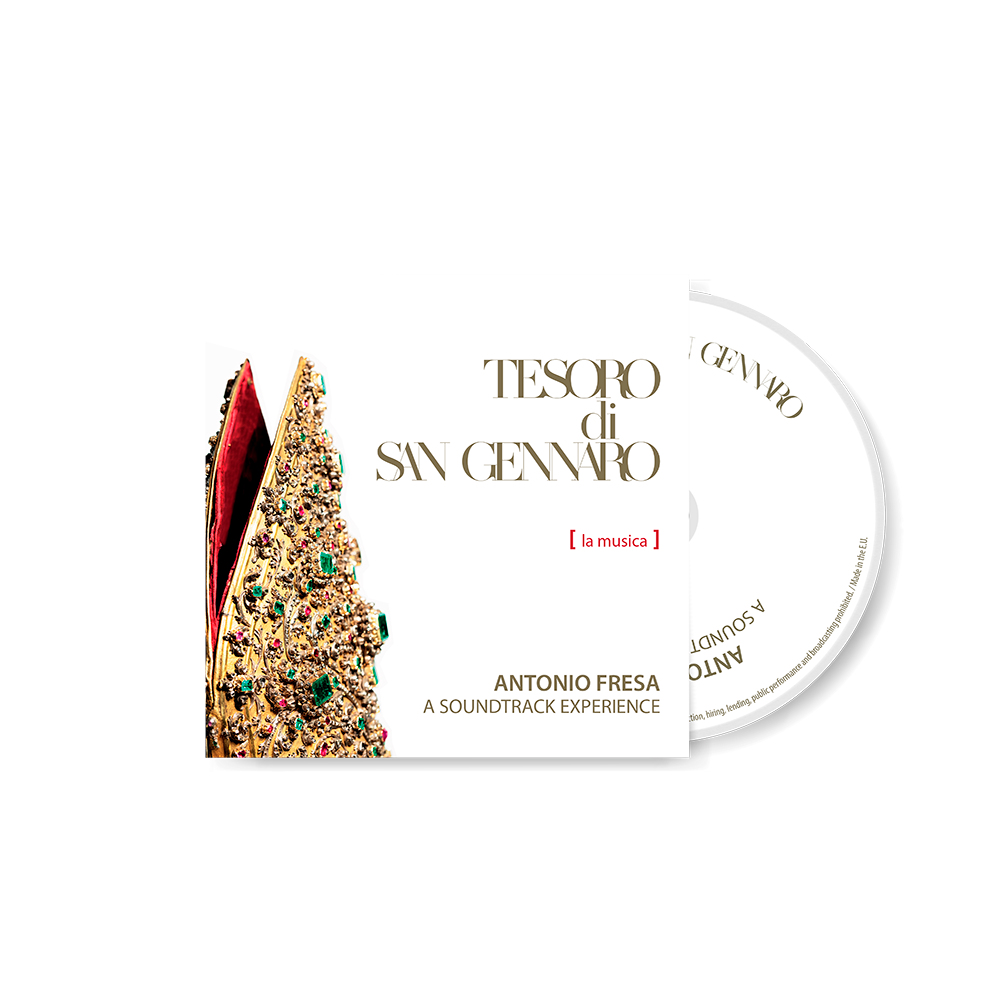 The musical project is the soundtrack of 'A treasure of audio guide', as well as a CD, available on all the main music platforms. Below you can listen to the original music composed by Antonio Fresa and produced by D'Uva with Adesiva Discografica and with the special participation of Raiz, Pietra Montecorvino, Eugenio Bennato, Maurizio Capone and the Sanitansamble Youth Orchestra.
LET'S EXPLORE HOW D'UVA CAN WORK WITH YOU!